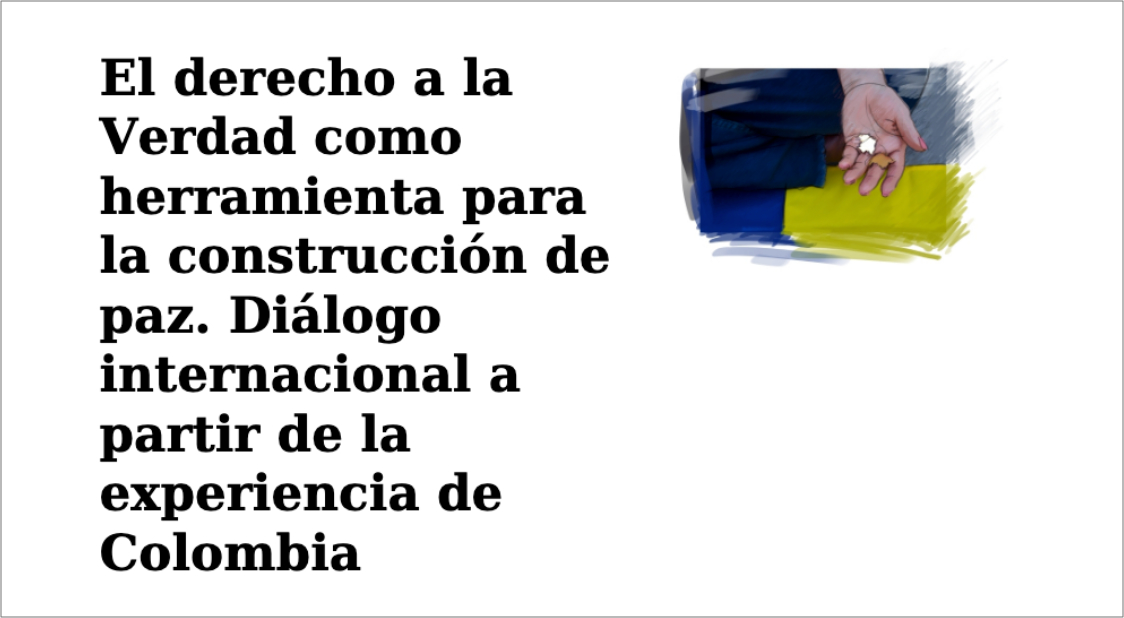 GERNIKA GOGORATUZ WILL TAKE PART IN THE COURSE ON TRUTH COMMISSIONS AS A TOOL FOR PEACE-BUILDING
María Oianguren Idigoras, director of Gernika Gogoratuz and Liliana Zambrano Quintero from the University of Deusto and researcher at Gernika Gogoratuz will take part in the summer course "The right to truth as a tool for peacebuilding. International dialogue based on the Colombian experience", which will take place on 7 and 8 September at the Miramar Palace in Donostia.
María Oianguren will moderate the round table "Truth Commission in Colombia. Characteristics and territorial deployment" in which Francisco De Roux, President of the Colombian Truth Commission, and Carlos Martín Beristain, Commissioner, will participate.
Liliana Zambrano will moderate the round table "Kaleidoscope of the future. Colombia's Contributions to Coexistence and Non-Repetition", which will be held in the afternoon and will also include Francisco De Roux and Carlos Martín Beristain.
The objective of the course is to strengthen the knowledge of Truth Commissions as a tool for peace-building, through the trainees.
peace, through the lessons learned, findings, challenges and legacy of the Commission for the Clarification of the Truth in Colombia and experiences in other countries.
The activity is organised by the Hegoa Institute and the Department of Equality, Justice and Social Policies of the Basque Government, is part of the Summer Courses of the UIK Foundation (UPV/EHU) and also has the collaboration of Obra Social BBK.