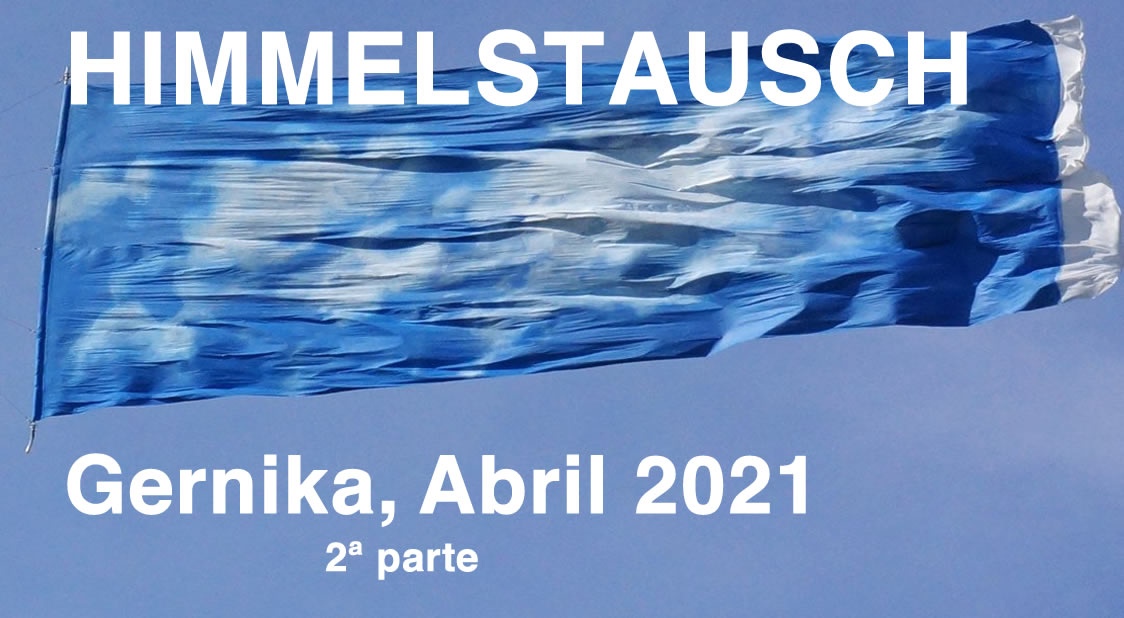 HIMMELSTAUSCH / SKY INTERCHANGE – PROJECT FOR GERNIKA AND BERLIN
Clouds can stimulate the observers' fantasy and bring both blessings and curses. The reality is that from the twentieth century, not only natural hazards come from the sky, but also military threats. Gernika and Berlin are two of the cities that know well the level of destruction that can be reached from the sky.
But, along with the more negative aspects, clouds also have an esthetic and even political aspect: clouds symbolize freedom, they are universal in their forms and do not know about national borders.
The project "Sky Interchange", by the artist Michael Klant, aims to connect Berlin and Gernika in an artistic way. Therefore, on April 25, during the 82nd Anniversary of the bombing of Gernika, a banner showing the sky of our town flew over the city of Berlin hooked on a plane. In the same way, the banner with the sky of the German capital will fly over Gernika and other places affected by the horror of the War around Bizkaia during the 84th Anniversary of the Bombing of Gernika in April 2021.
With this project the artist wishes to generate an artistic invasion, a contribution to the culture of remembrance, a message of peace and an action of reconciliation between nations.
First flight. 2019 APRIL 26. Berlin.