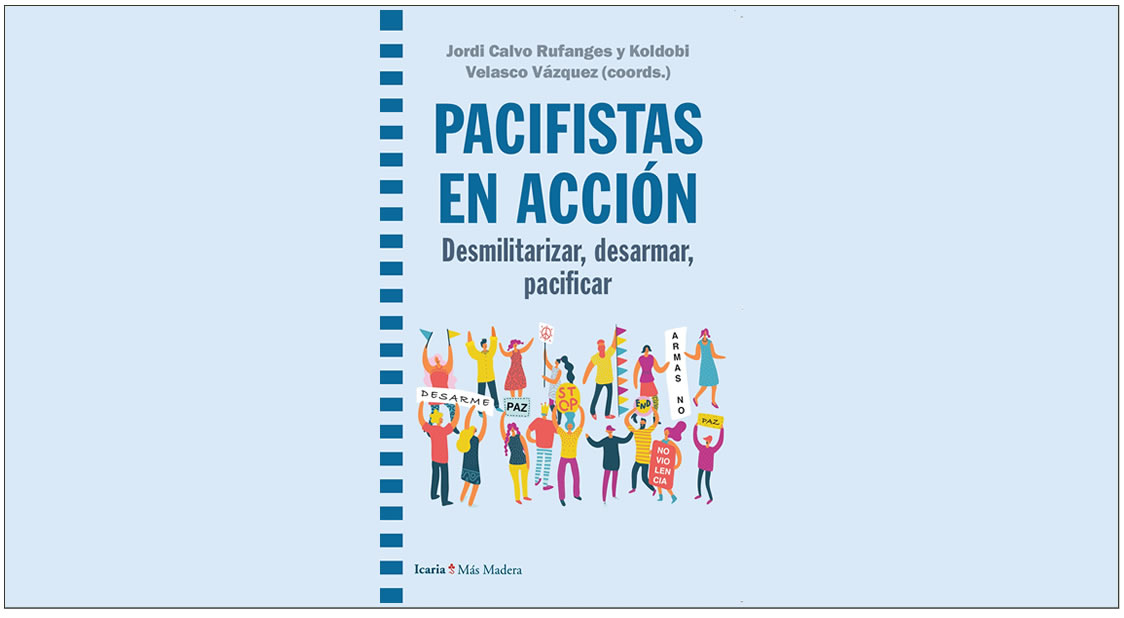 "PACIFISTS IN ACTION. DEMILITARIZE, DISARM, PACIFY" THE PACIFIST MOVEMENT VOICES
Icaria editorial presents "Pacifistas en acción. Desmilitarizar, desarmar, pacificar" a publication that makes a unique and essential analysis of pacifism in the Spanish State, in which appear the main initiatives, actions and struggles for peace, disarmament and demilitarization.
"Pacifistas en acción", in which María Oianguren, director of Gernika Gogoratuz, has participated, is written in a choral way by more than 35 referents of Spanish pacifism and antimilitarism that show not only who we are, where we are and what we do, but also identify what unites us, what makes us different, highlighting the diversity of views of a movement of activists and organizations with enormous capacities, legitimacy and know-how, with the ability to protest and propose.
An essential movement to understand the Spanish political and social reality, which drinks from the movement for the insubordination that expanded antimilitarism throughout the State, from the anti-NATO campaign and the anti-war mobilizations with massive citizen expressions in the streets. A movement that today continues to fight tirelessly for peace, from nonviolence.
The book is available at: