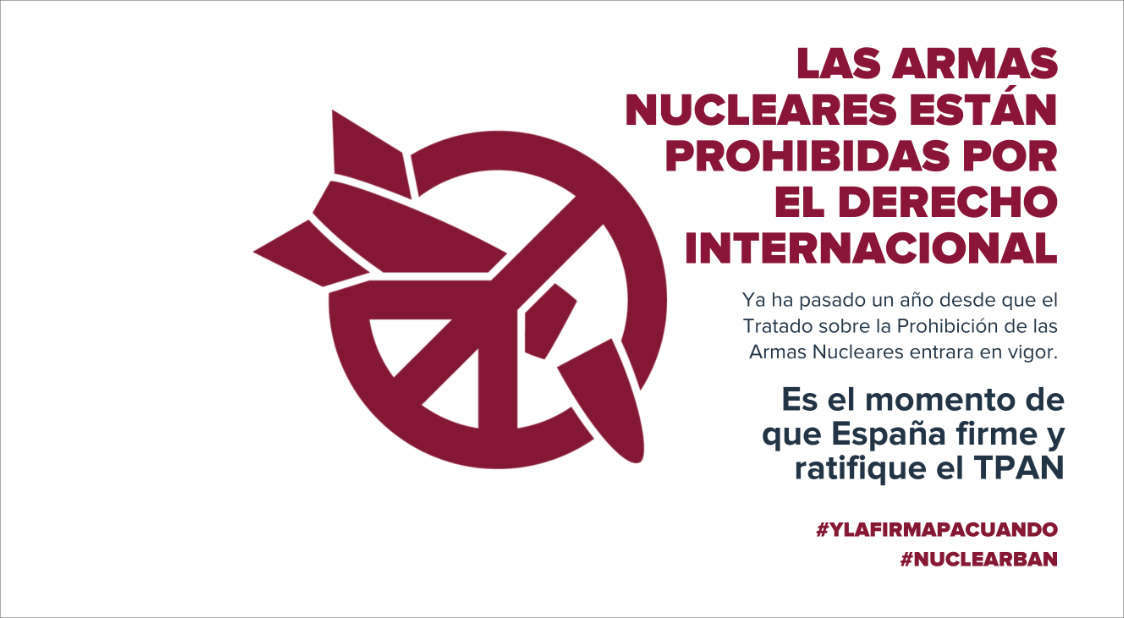 PETITION TO THE GOVERNMENT TO SUPPORT SPAIN'S ACCESSION TO THE TPPC
On the occasion of the first anniversary of the entry into force of the Treaty on the Prohibition of Nuclear Weapons (NPT), civil society organisations throughout Spain are calling on the government to support Spain's accession to the Treaty and to take a stand in favour of the total elimination of these weapons of mass destruction.
Gernika Gogoratuz is one of the signatory organisations of the campaign "10 reasons to sign the NPT" led by AIPAZ and made up of more than thirty organisations working for peace and human rights throughout Spain. This initiative aims to build on the efforts of ICAN, the international campaign awarded the Nobel Peace Prize in 2017, precisely for its work promoting the NPT, at the state level.
The campaign urges the government to sign and subsequently support the ratification of the NPT, on the understanding that this is the only politically and ethically acceptable position on a type of weaponry capable of causing an unprecedented humanitarian and climate catastrophe.