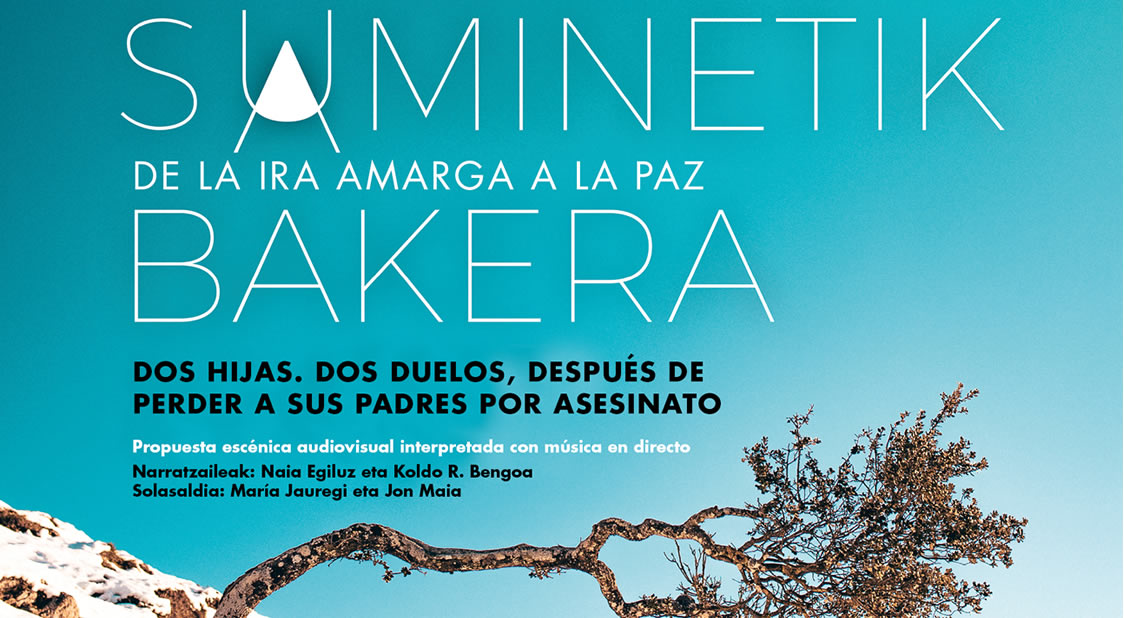 PRESENTATION OF "SUAMINETIK BAKERA" / FROM ANGER TO PEACE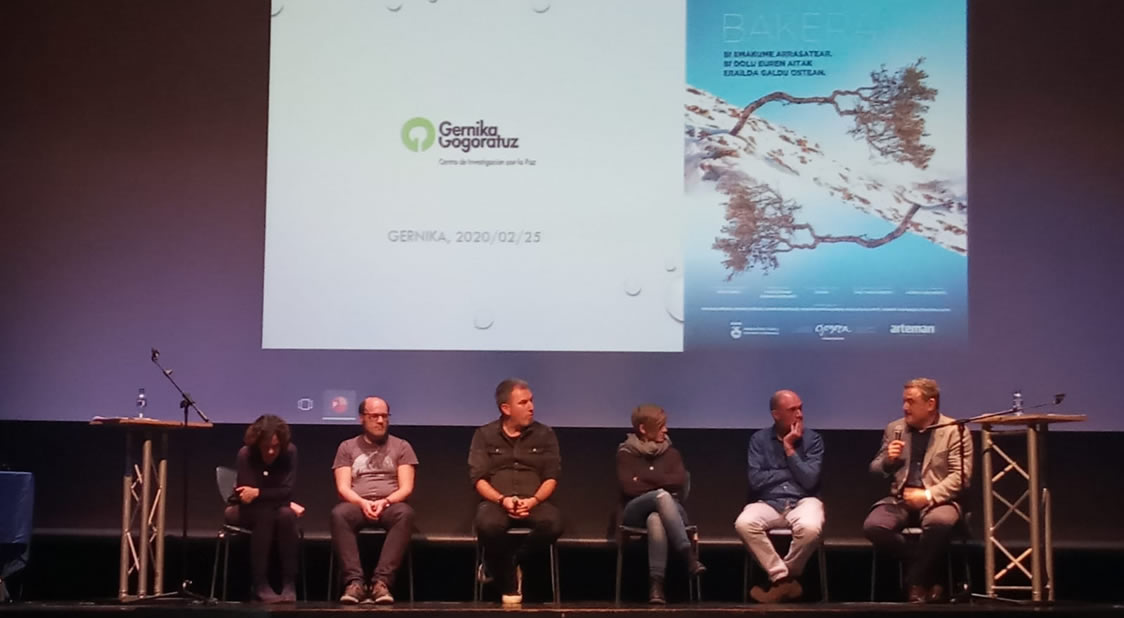 From left to right: Naia Egiluz, Aitor Monje, Jon Maia, María Jauregi, Iñaki Peña , Koldo R. Bengoa.
On February 25 around 40 people gathered at the Lizeo Antzokia in Gernika where the audiovisual "S(u/a) minetik bakera"/From anger to peace was presented.
The audiovisual piece brings together the testimony of two women from Arrasate, a municipality in the province of Gipuzkoa, whose fathers were murdered by different armed groups. On the one hand, Olatz Etxabe, daughter of Iñaki Etxabe, murdered by the Basque-Spanish Battalion and on the other, Sandra Carrasco, daughter of Isaias Carrasco, murdered by ETA.
In the event, organized by Gernika Gogoratuz in collaboration with the Gernika-Lumo´s Culture House, were Maria Jauregi, daughter of Juan Mari Jauregui, murdered by ETA, and Bertsolari Jon Maia, both very committed to the challenges of reconciliation and peace building. After the broadcast, both shared a space for reflection and debate with those who attended this cultural event.