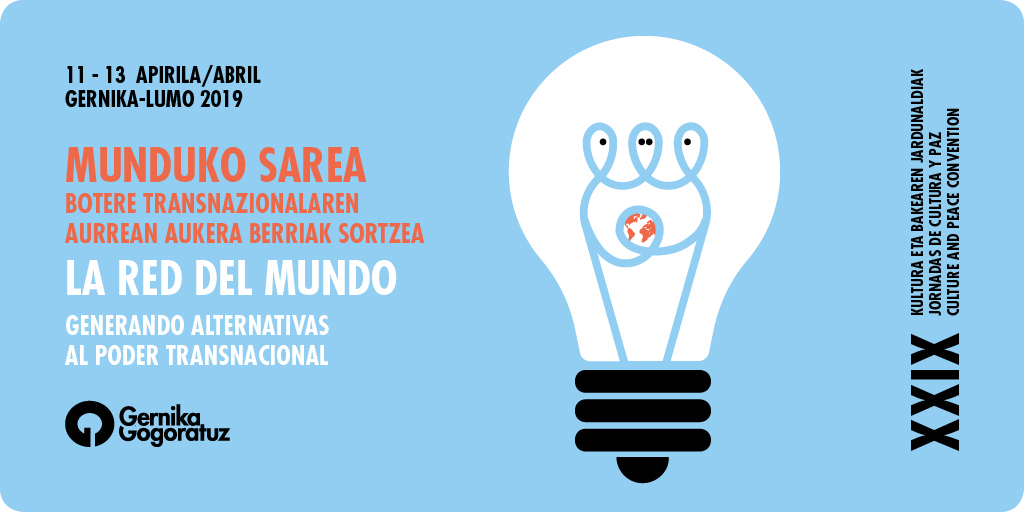 THE 29TH GERNIKA CONVENTION ON CULTURE AND PEACE
2019/ 04/ 11 – 13, Gernika-Lumo.
In the framework of the 82nd anniversary of the bombing of Gernika, Gernika Gogoratuz opens a space for dialogue to broaden the analysis and deepen the impacts of globalization, climate change and neoliberal capitalism in the territories and in the communities. These analyzes require a local and global approach, critical and emancipatory views that, contribute to the generation of learning networks to move towards alternatives sustainable with life on the planet.