"STOP KILLER ROBOTS" WILL BE IN THE ANTIMILITARIST AND HISTORICAL MEMORY'S 8TH. CONFERENCE
The 8th edition of the Antimilitarist and Historical Memory Conference in Gernika-Lumo will present the theme "Towards the prohibition of autonomous weapons: is a world without wars possible?" with the participation of the "Stop Killer Robots" campaign.
The event, which is organized by Gernika Gogoratuz, Gernikatik Mundura, Ideasur and Stop Killer Robots.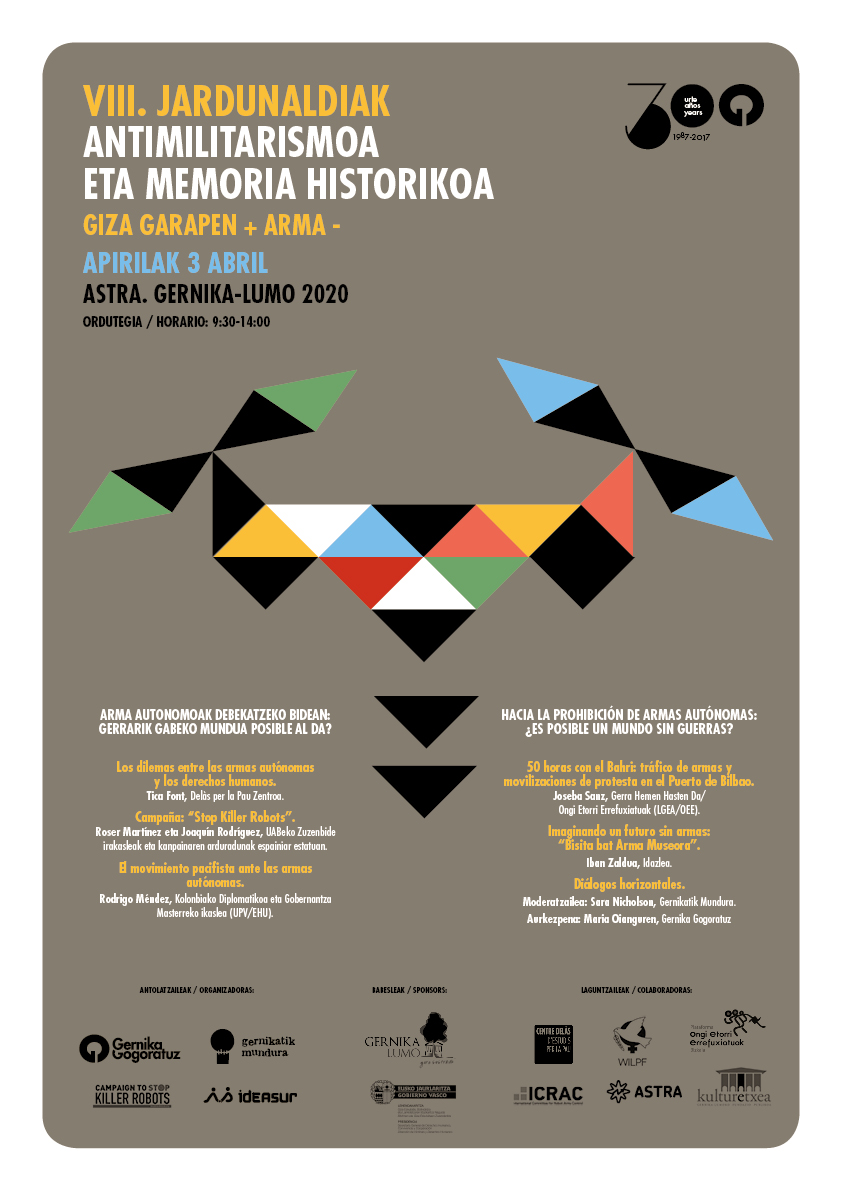 Free entry through registration form