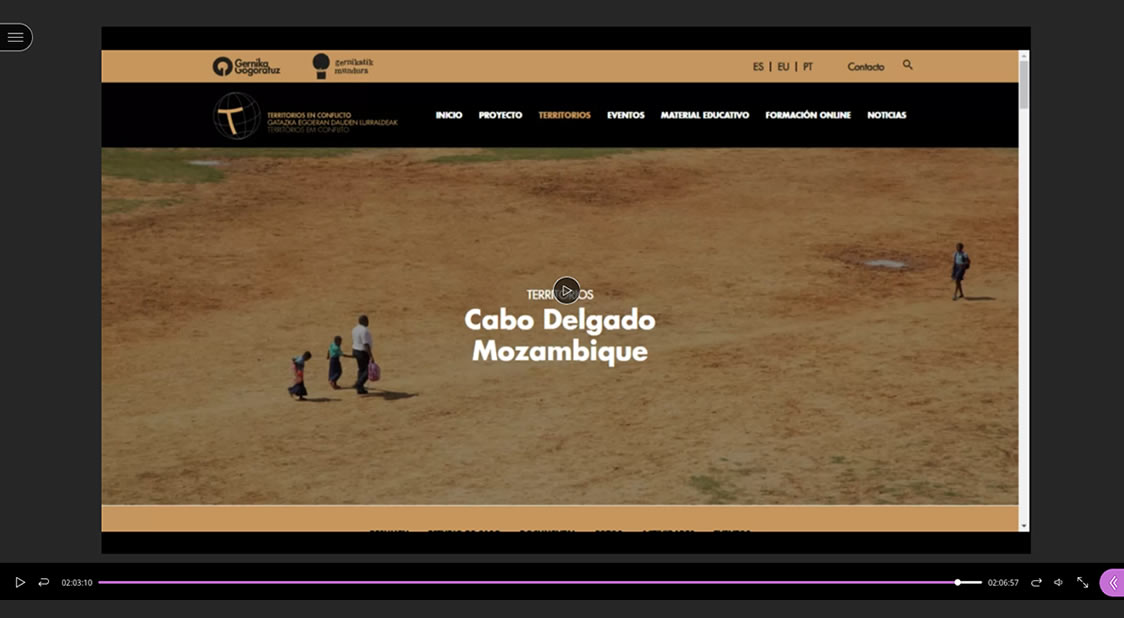 THANK YOU TO ALL THE PEOPLE WHO PARTICIPATED AT THE WEBINAR ABOUT CABO DELGADO (MOZAMBIQUE)
Clicking this link you can see the webinar that was held yesterday on the military insurgency and resistance in Cabo Delgado (Mozambique) again. The following experts participated at the webinar: Boaventura Monjane (journalist and social activist. CES / CEA / PLAAS), Isabel Casimiro (CEA / Universidade Eduardo Mondlane) participated – UEM), Liazzat Bonate (Department of History / University of the West Indies – UWI), Terezinha da Silva (Feminist and Human Rights activist) and Yussuf Adam (CEA / Universidade Eduardo Mondlane – UEM).
The webinar was organized within the framework of the Master in Globalization and Development of the Hegoa Institute in the UPV/EHU.
Cabo Delgado is one of the case studies within the Territories in Conflict project.