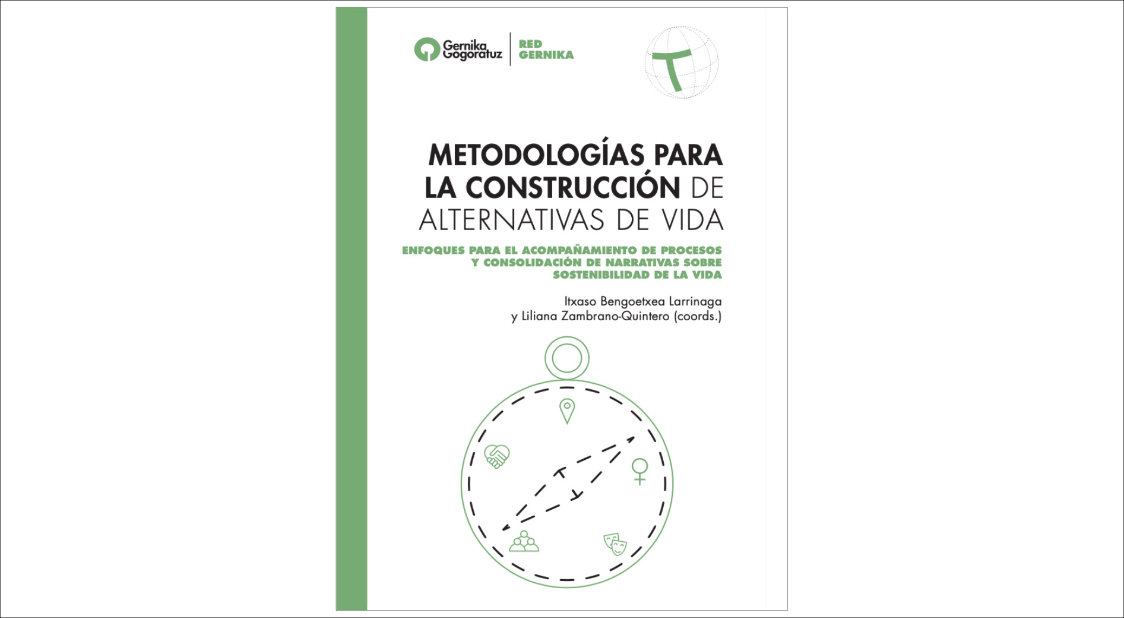 WE PRESENT THE PUBLICATION "METHODOLOGIES FOR THE CONSTRUCTION OF LIFE ALTERNATIVES".
Gernika Gogoratuz, presents its most recent publication in the Gernika Network Collection. It incorporates a dimension of critical thinking on alternative futures in its analyses applied to social reality. The aim of this publication is to present frameworks for action that favour peacebuilding, as stated in its title Methodologies for the construction of alternative ways of life. Approaches for the accompaniment of processes and the consolidation of narratives on the sustainability of life.
This publication is the result of the lessons learned from three international cooperation projects: the first phase of the "Territories in conflict" project (2018-2019), "Research, training and action for capacity building and the construction of life alternatives"; the second phase of the same project (2020-2021), "Accompanying processes and consolidating narratives on the sustainability of life"; and the project "Gerizpetatik 11 izpi: adding silenced voices to the narratives of life" (2020-2022).
Itxaso Bengoetxea Larrinaga and Liliana Zambrano-Quintero members of the "Gernika Gogoratuz" team are the coordinators of the publication.