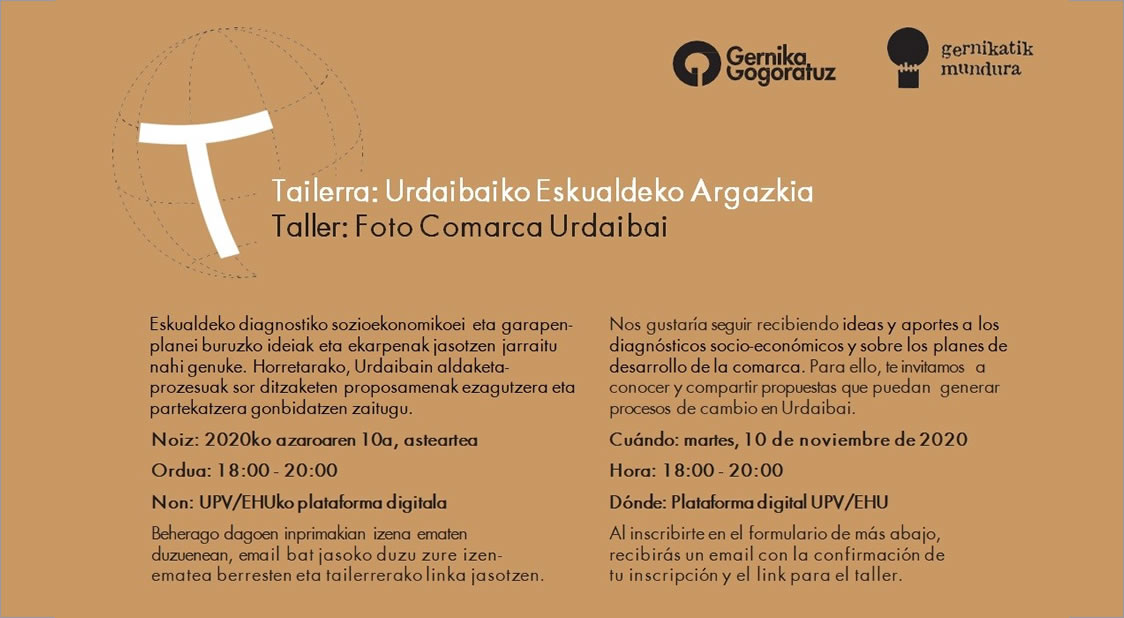 WORKSHOP: FOTO COMARCA URDAIBAI (CURRENT STATE OF THE URDAIBAI REGION)
Together with you we want to continue to think and talk about the future of Urdaibai on the upcoming 10th of November from 18.00h – 20.00h on the digital platform of the university UPV/EHU.
Therefore we count once more on your collaboration to provide ideas and contributions to the socio-economic diagnostics and to the development plans of the region. These plans are developed by a core team of professors of the UPV/EHU and activists of different social organizations.
In this workshop we are looking forward to working with:
Imagen y retos socioeconómicos de la comarca: Ramón Zallo Elguezabal: Economist, emeritus professor of the University UPV/EHU
Imagen social de la comarca: Rosa de la Asuncion Sanz: Sociologist, expert in gender equality
Imagen y retos socioambientales: Xabier Arana Eiguren: Activist in Urdaibai
We hope you will join us again!