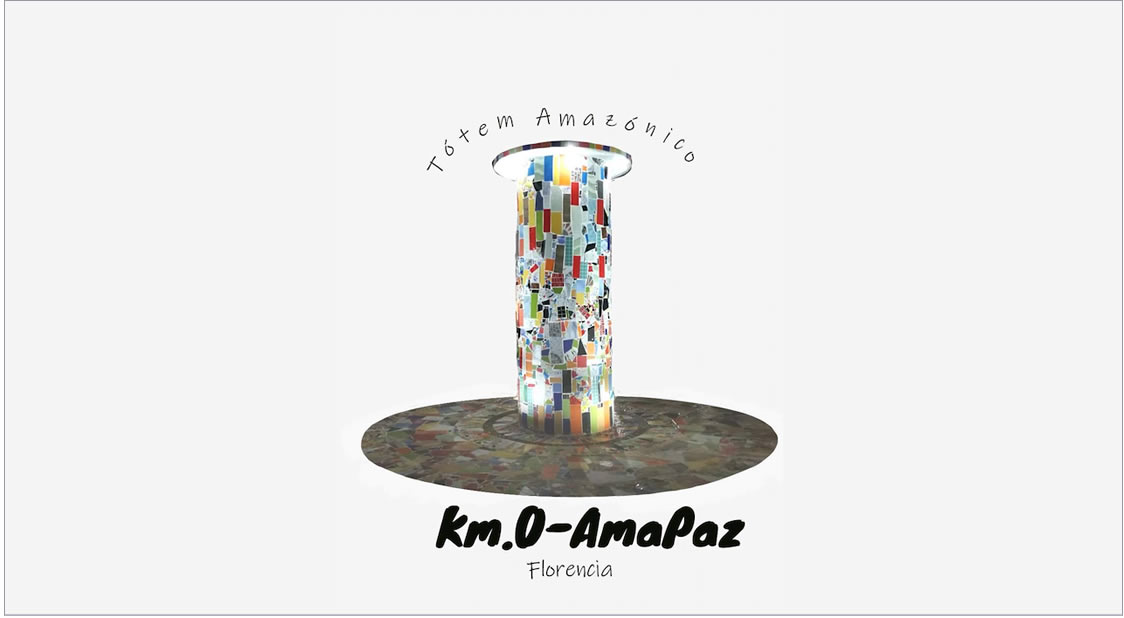 COLOURING PEACE AND COEXISTENCE IN FLORENCIA – COLOMBIA
Dozens of people affected by the conflict have participated in this beautiful process promoted by the Truth Commission of Caqueta, and supported by Gernikatik Mundura and Gernika Gogoratuz with the aim of bringing to life and promoting the culture of peace and coexistence.
In December 2020, the Caqueta Truth Commission took up the idea and covered the space with a myriad of messages and colours, which together with various collectives in the country have given life to this public space. They brought together various people affected by the conflict (children, guerrillas and the military, women who have suffered violence) and have worked with them to weave a process of coexistence. Each group has reflected on truth, peace, coexistence and the future and has worked on creativity. Now, the contributions of each person have dressed this forgotten place of Florence with hope.
The walking areas in Florencia (Caquetá, Colombia) are very scarce. The streets are dominated by cars and carriages, shops, bars and restaurants, but it is not an open space for the public to live sweetly except for this… This corridor, located in the centre of Florence, is the only area with trees and benches to sit on. Many years ago, the Ideasur Foundation of Colombia and Gernika Gogoratuz, together with Alex Carrascosa, set out to bring this public space to life, sweetening the culture of peace and coexistence through the project. They started with a participatory process and created this totem based on interculturality. After so many years, Totem was losing its yellow colour until it became grey and disfigured.