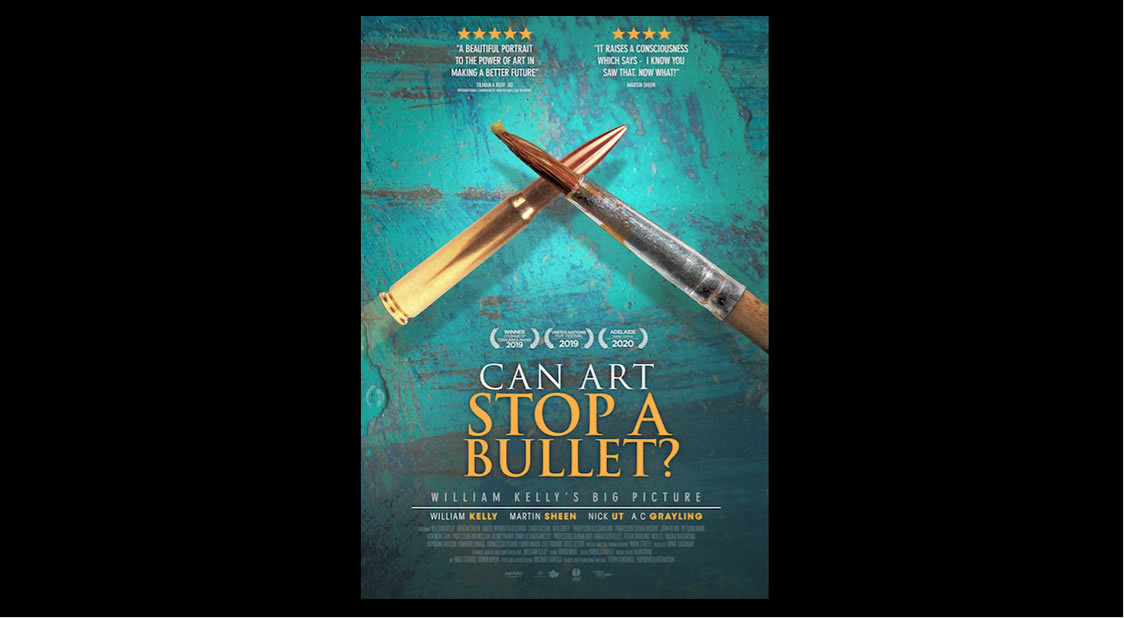 ONLINE PRESENTATION OF "CAN ART STOP A BULLET? WILLIAM KELLY'S BIG PICTURE"
On the 29sth of October we finally get a chance to enjoy the peace documentary "Can Art Stop a Bullet? William Kelly's Big Picture". The movie will be broadcasted on Fan Force TV for all of Europe at 6pm (Central-European time-zone).
William Kelly is founder of the Archive of Humanist Art in Australia and has been partner of Gernika Gogoratuz for decades. This time he will be presenting us a movie where we follow the artist and activist for peace, while he travels the world exploring the relations between art and human consciousness.
In this global setting Kelly drops the question: "Can art stop a bullet?" to more than 30 international artists like actor Martin Sheen, A.C. Grayling, John Keane, Nick Ut and Dr. Rama Mani. The movie has been described as "A beautiful testimony of the power of art. Can art stop a bullet is beautifully edited and is also an art piece in itself".
The documentary has been critically praised in many parts of the world and has won various prices in festivals in New York or the Houston International Film Festival. It has also been invited to stream at the United Nations Office at Geneva and the Zurich Film Festival, the APOX Film Festival (Croatia), the Richmond International Film Festival (Virginia) etc.
In this link you can find all the information on how to watch and enjoy the documentary.