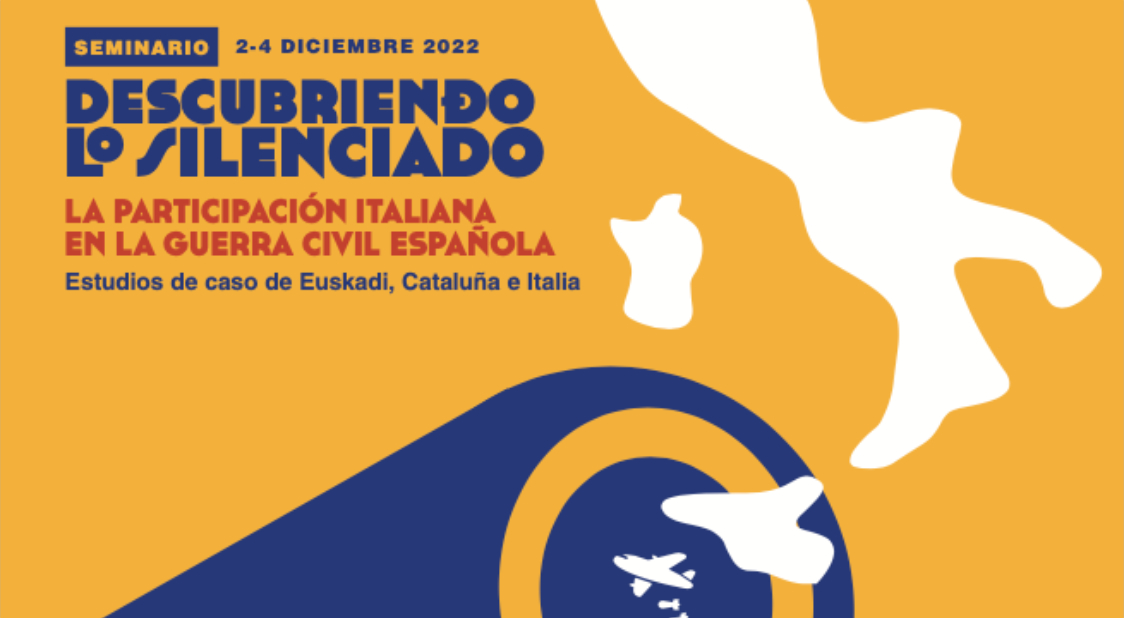 SEMINAR "UNCOVERING THE SILENCED: ITALIAN PARTICIPATION IN THE SPANISH CIVIL WAR".
María Oianguren, director of Gernika Gogoratuz, will participate in the seminar "Discovering the silenced: Italian participation in the Spanish Civil War" with the paper "Citizen diplomacy in reconciliation processes as peace pedagogical practices". The seminar will be held at the Gernika Peace Museum from 2 to 4 December and Gernika Gogoratuz is also participating as a collaborator.
On 2 December, María Oianguren will share a table with Elena Monicelli, coordinator of the Fondaziones Scuola di Pace di Montesole, in the section dedicated to "Symbolic reconciliation and diplomacy. Examples from Gernika and Montesole". The round table will be moderated by Iratxe Momoitio Astorkia, director of the Gernika Peace Museum.
This seminar, which brings together experts from different parts of Spain (the Basque Country and Catalonia) and Italy, aims to begin to delve deeper into an exciting subject, creating links of knowledge and exchange, exploring the context of Italian participation in the Spanish Civil War.
Through the presentations that will take place on 2 and 3 December 2022, some of the research carried out in recent years will be presented; the documentary treasures hidden in so many archives and documentation centres will be discovered; the legal context will be analysed and educational and artistic initiatives aimed at the younger generations will be presented.
The seminar is organised by the Gernika Peace Museum Foundation, the Observatory of European Memories EUROM and the City Council of Granollers.