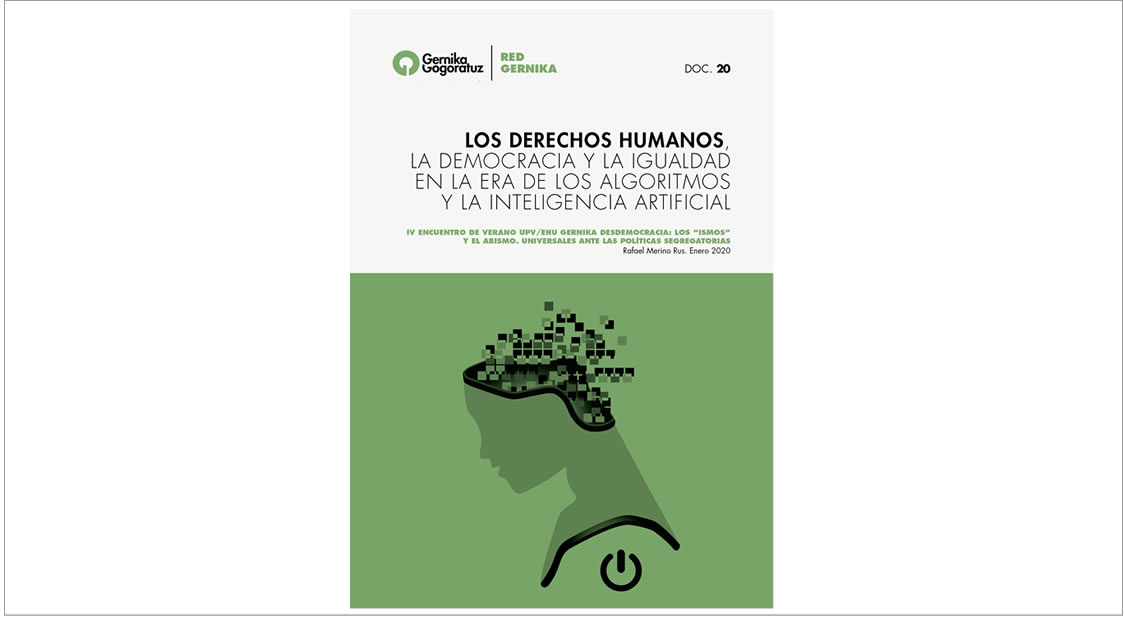 WE PRESENT "HUMAN RIGHTS, DEMOCRACY AND EQUALITY IN THE AGE OF ALGORITHMS AND ARTIFICIAL INTELLIGENCE".
We begin the year with the presentation of "Human Rights, Democracy and Equality in the Age of Algorithms and Artificial Intelligence", the most recent publication in the Red Gernika Collection.
Rafael Merino Rus, author of this publication, introduces us to a world in which "they are everywhere, even if we do not see them. They think and decide for us and condition our way of seeing the world. They are the artificial intelligence and the algorithms, pillars of the technological revolution that we live in our days. In this work we reflect on how artificial intelligence and algorithms are changing our lives and the social and economic order in the twenty-first century, taking into account three fundamental dimensions: democracy and economic power; human rights and (in)equality; and the modification of the vision and interpretation of reality. Some of the most interesting global initiatives and movements (both public and private) with respect to the understanding and delimitation of the ethical and practical boundaries of these new technologies are also analyzed. Finally, it reflects on what should be the founding principles of a "digital era for peace".